Call to Order
Call your local Pancheros to place an order in advance.
Pick it up
Come and get it! We whip it up, you get all the credit!
Treat Yourself
Return the black wire racks and we'll give you a burrito on the house.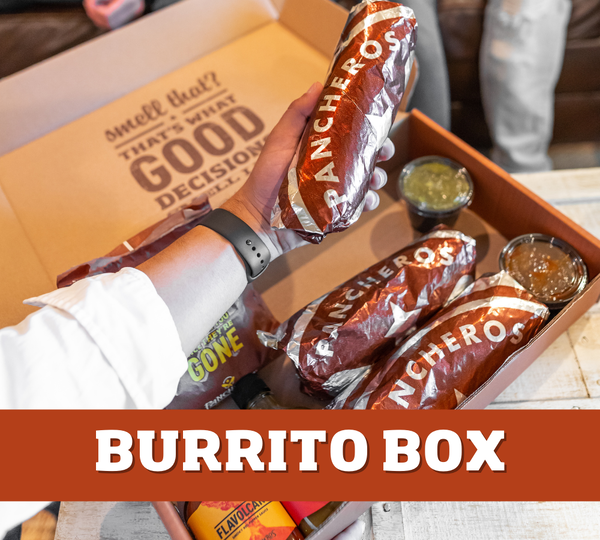 Serving Six or More In A Cinch
Tight on time and short on space? Pair any protein with our basic build and we'll wrap 'em up and pack 'em up for you, pronto!
Throw a No-Fuss Fiesta
Catered to those who like to customize: grab a fresh-pressed tortilla and pile on the protein and salsa. Ideal for groups of 10 or more.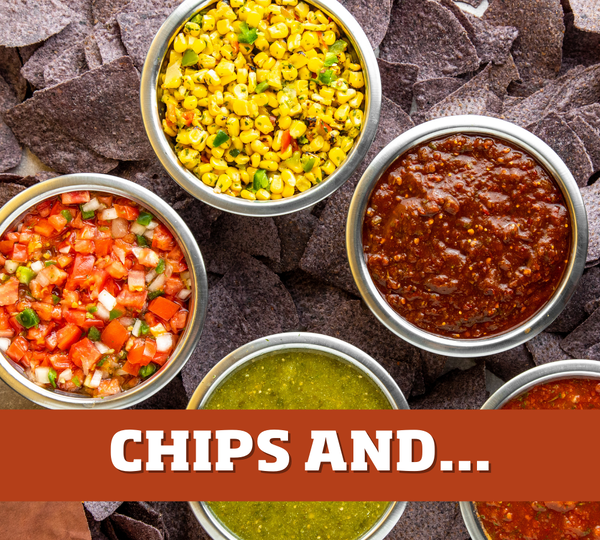 Easy-Peasy Chips and Cheesy
Add some crunch to your bunch with the perfect snack to satisfy any crowd's collective cravings.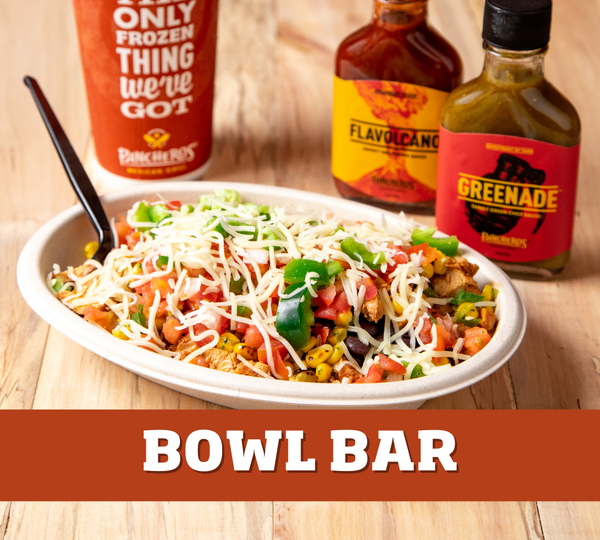 Make Every Blowout a Breeze
All the terrific of our taco bar, but with utensils – not tortillas. Ideal for groups of 10 or more.